A catalogue list of fully licensed band charts from go-charts.com. Please click on the link to listen to the  actual chart playing by midi. See also endorsements page.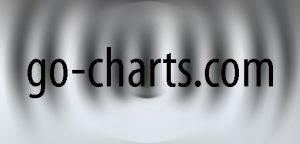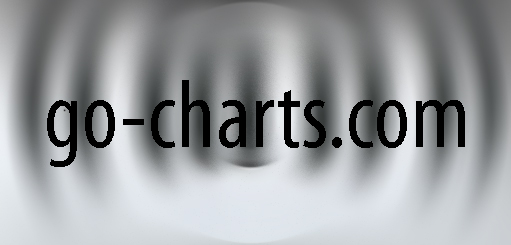 A
ABBA
Chiquitita / Dancing Queen / Does Your Mother Know / Fernando / Gimme Gimme Gimme / Knowing Me Knowing You / Lay All Your Love On Me / Mamma Mia / Money Money Money / One Of Us  / Super Trouper / Take A Chance On Me /  Thank You For The Music / Voulez-Vous / Waterloo / (The) Winner Takes It All
ADAMS, Bryan
(Everything I Do) I Do It For You / It's Only Love (& TURNER, Tina)
ADELE
All I Ask / Chasing Pavements / Don't You Remember / Hello / Make You Feel My Love / Rolling In The Deep / Rumour Has It / Set Fire To The Rain / Skyfall / Someone Like You / When We Were Young
AGUILERA, Christina
Candyman / Something's Got A Hold On Me (Live)
A-HA
Take On Me / Take On Me (Live In Giske)
ALLEN, Peter
ALLRED, Loren
ANDREWS SISTERS
ANKA, Paul
ARMSTRONG, Louis (see also FITZGERALD, Ella)
We Have All The Time In The World
B
BAKER, Anita
BALL, Michael
Show Must Go On, The / This Is The Moment
BAND AID
Do They Know It's Christmas
BASS, Fontella
BASSEY, Shirley
Big Spender / Diamonds Are Forever / Goldfinger / Where Do I Begin
BEACH BOYS
BEATLES
All My Loving / All You Need Is Love / Can't Buy Me Love / Eight Days A Week / Get Back / Help! / Hey Jude / I Feel Fine / Long & Winding Road, The / Lucy In The Sky With Diamonds
BELLE, Regina
Whole New World, A (& BRYSON, Peabo)
BENNETT, Tony
(I Left My Heart In) San Francisco
BERRY, Chuck
BEYONCE
BLACK, Cilla
Alfie / Something Tells Me (Something's Gonna Happen Tonight) / Step Inside Love / Surround Yourself With Sorrow / You're My World
BLIGE, Mary J
One (&U2)
BLUES BROTHERS (see also CHARLES, Ray)
Gimme Some Lovin' / Peter Gunn Theme / Sweet Home Chicago
BOCELLI, Andrea (see also BRIGHTMAN, Sarah)
Amore E Una Cosa Meravigliosa, L' / Canto Della Terra / Love In Portofino / Voce Del Silenzio (La) / Someone Like You / Strangers In The Night / Vivo Per Lei
BOLTON, Michael
To Love Somebody
BON JOVI
Livin' On A Prayer / You Give Love A Bad Name
BRIGHTMAN, Sarah
Time To Say Goodbye (& BOCELLI, Andrea)
BROOKS, Garth
BROWN, Jocelyn
BUANNE, Patrizio
BUBLE, Michael
Can't Buy Me Love / Crazy Little Thing Called Love / Cry Me A River / Everything / Feeling Good / Haven't Met You Yet / It Had Better Be Tonight (Meglio Stasera) / It's A Beautiful Day / Nobody But Me / Sway / To Be Loved / You Don't Know Me
BURKE, Alexandra
BUSH, Kate
C
CARA, Irene
CAREY, Mariah
All I Want For Christmas Is You / I'll Be There (& LORENZ, Trey) / Without You
CARLTON, Vanessa
Thousand Dreams, A
CARPENTERS
Jambalaya / Only Yesterday / Rainy Days & Mondays / Superstar / Ticket To Ride / Top Of The World / We've Only Just Begun
CARRERAS, Jose
Jealousy
CASSIDY, Eva
CHARLES, Ray
Georgia On My Mind / I Can't Stop Loving You / Santa Claus Is Comin' To Town / Shake A Tail Feather (& BLUES BROTHERS)
CHER
CHICAGO
25 Ot 6 To 4
CHURCH, Charlotte (see also GROBAN, Josh)
CLARK, Petula
CLARK FIVE, Dave
Glad All Over
CLARKSON, Kelly
Run Rudolph Run
CLINE, Patsy
Crazy
CLOONEY, Rosemary
Mambo Italiano
COCKER, Joe
With A Little Help From My Friends
COHN, Marc
COLDPLAY
Viva La Vida
COLE, Nat 'King
Let There Be Love (& SHEARING, George)
COLE, Natalie
L-O-V-E
COLLINS, Phil
COMMITMENTS
Mustang Sally / Show Me
COMMODORES
Easy / Three Times A Lady
CONNICK JR, Harry
We Are In Love
COOPER, Bradley
Shallow (& GAGA, Lady)
COUNTING CROWS
Accidentally In Love
CRAWFORD, Randy
Rainy Night In Georgia
CREEDENCE CLEARWATER REVIVAL
DANA
All Kinds Of Everything
DARIN, Bobby
DAVIS GROUP, Spencer
Keep On Running
DAVIS JR., Sammy
As Long As She Needs Me / Once In A Lifetime / What Kind Of Fool Am I?
DEE, Kiki (see also JOHN, Elton)
I've Got The Music In Me (DEE BAND, Kiki)
DIAMOND, Neil [see also STREISAND, Barbra]
America / Beautiful Noise / (The) Boat That I Row / Brother Love's Traveling Salvation Show / Cherry Cherry / Cracklin' Rose / Done Too Soon (Live: Hot August Night) / Forever In Blue Jeans / Hello Again / I Am…I Said / If You Know What I Mean / I'm A Believer (Live 2002) / Longfellow Serenade / Love On The Rocks / September Morn / Solitary Man / Song Sung Blue / Soolaimon (Live) / Sweet Caroline
DION
DION, Celine
Beauty & The Beast (& BRYSON, Peabo)  / I Drove All Night / I Hate You Then I Love You (& PAVAROTTI, Luciano) / It's All Coming Back To Me Now / My Heart Will Go On
DOMINGO, Placido
DOOBIE BROTHERS
What A Fool Believes
DREAMGIRLS
One Night Only / One Night Only (original 1982) version)
DRIFTERS
Kissing In The Back Row Of The Movies / There Goes My First Love / Up On The Roof
DUFFY
E
EARTH WIND & FIRE
Boogie Wonderland (& EMOTIONS, The) / Fantasy / Got To Get You Into My Life / September
EDER, Linda
EDMUNDS, Dave
I Hear You Knocking (EDMUNDS' ROCKPILE, Dave)
EILISH, Billie
Bad Guy (version) / No Time To Die
ELLIS, Kerry
EMERALD, Caro
EMOTIONS
ENYA
Only Time
ERASURE
Little Respect, A
F
FITZGERALD, Ella
Puttin' On The Ritz
FLEETWOOD MAC
Don't Stop
FOGERTY, John
FOUR SEASONS, The
Beggin' / Can't Take My Eyes Off You / December '63 / Sherry / Walk Like A Man / Who Loves You
FOUR TOPS
I Can't Help Myself / It's The Same Old Song / Loco In Acapulco / Reach Out I'll Be There / Standing In The Shadows Of Love / Walk Away Renee
FRANCIS, Connie
Where The Boys Are
FRANKLIN, Aretha
Eleanor Rigby / I Never Loved A Man (The Way I Love You) / I Say A Little Prayer / (You Make Me Feel Like A) Natural Woman / Think / Until You Come Back To Me
FURY, Billy
G
GARBAGE
GARLAND, Judy
Get Happy / Trolley Song
GARRETT, Lesley
Climb Ev'ry Mountain
GAYE, Marvin
I Heard It Through The Grapevine / Let's Get It On
GAYNOR, Gloria
I Will Survive / Never Can Say Goodbye
GERRY & THE PACEMAKERS
I Like It / Ferry Cross The Mersey / You'll Never Walk Alone
GLEE CAST
Defying Gravity / If I Can't Have You
GRAHAM, Larry
GREEN, Al
Let's Stay Together
GROBAN, Josh
Anthem / Bigger Than Us / Brave / Over The Rainbow / (The) Prayer (with CHURCH, Charlotte) / Pure Imagination / Run (with McLACHLAN, Sarah)
HARRIS, Richard
HEART
HERMAN'S HERMITS
I'm Into Something Good
HERMES HOUSE BAND
HILL, Faith
American Heart
HILTON, Ronnie
HILTY, Megan
They Just Keep Movin' The Line
HOPKIN, Mary
Those Were The Days
HOUSTON, Whitney
All At Once / Greatest Love Of All / All The Man That I Need / I Wanna Dance With Somebody / I Wanna Dance With Somebody (Live Arista Concert version) / I Will Always Love You / I'm Every Woman / My Love Is Your Love / Saving All My Love For You / So Emotional / Step By Step / Where Do Broken Hearts Go
HUMPERDINCK, Engelbert
Man Without Love, A
HUTTON, Betty
I
IL DIVO
O Holy Night / Nella Fantasia
IL VOLO
Mondo, Il
INCOGNITO
Don't You Worry 'Bout A Thing
J
JACKSON, Leon
JACKSON, Michael
Man In The Mirror
JACKSONS
Blame It On The Boogie
JAM
Town Called Malice
JAMES, Etta
At Last (single version) / At Last (album version) / I Just Want To Make Love To You / I'd Rather Go Blind
JEKYLL & HYDE CAST
Someone Like You
JENKINS, Katherine
Flower Duet (from 'Lakme') (& TE KANAWA, Dame Kiri) / Parla Piu Piano (Speak Softly Love)  / Se (Love Theme From Cinema Paradiso)
JERSEY BOYS
My Eyes Adored You
JOEL, Billy
Allentown / Big Shot / Don't Ask Me Why / (The) Entertainer / Honesty / Innocent Man, An / It's Still Rock & Roll To Me / Just The Way You Are / Just The Way You Are (album vs) / Lullabye (Goodbye My Angel) / Miami 2017 / Movin' Out (Anthony's Song) / My Life / New York State Of Mind / Only The Good Die Young / Piano Man / Prelude/Angry Young Man / River Of Dreams / Root Beer Rag / Scenes From An Italian Restaurant / Shameless / She's Always A Woman / Storm Front / (The) Stranger / Summer Highland Falls / Tell Her About It / Uptown Girl / Vienna / We Didn't Start The Fire / You May Be Right
JOHN, Elton (see also MICHAEL, George)
All The Girls Love Alice / Bennie & The Jets / Bitch Is Back, The / Bite Your Lip (Get Up & Dance) /  Can You Feel The Love Tonight / Candle In The Wind / Club At The End Of The Street / Crocodile Rock / Daniel / Don't Go Breaking My Heart (& Dee, Kiki) / Funeral For A Friend/Love Lies Bleeding / Goodbye Yellow Brick Road / I Guess That's Why They Call It The Blues / I'm Still Standing / Kiss The Bride / Little Jeannie / Nikita / Part-Time Love / Philadelphia Freedom / Rocket Man / Sad Songs (Say So Much) / Saturday Night's Alright (For Fighting) / Someone Saved My Life Tonight / Something About The Way You Look Tonight / Step Into Christmas / Tiny Dancer / Too Low For Zero / Your Song /
JONES, Norah
Turn Me On
JONES, Tom
Baby It's Cold Outside (& Matthews, Cerys) / Delilah / Green Green Grass Of Home / Hard To Handle / Help Yourself / I'll Never Fall In Love Again /  It's Not Unusual / Love Me Tonight / Sexbomb / She's A Lady / Show Me / Thunderball / What's New Pussycat? / Young New Mexican Puppeteer
JOURNEY
K
KELLY, Tori
KEYS, Alicia
KILLERS
Human
KING, Ben E
Stand By Me
KING, Carole
I Feel The Earth Move / Up On The Roof
KISS
KNIGHT, Beverley
KNIGHT, Gladys
Best Thing That Ever Happened To Me (& The PIPS) / Licence To Kill / Midnight Train To Georgia (& The PIPS)
KOOL & THE GANG
Celebration / Ladies Night
L
LABELLE
LADY GAGA (see also COOPER, Bradley)
Just Dance (Live On Jay Leno version)
LAINE, Frankie
LAUPER, Cyndi
True Colours
LEE, Brenda
Rockin' Around The Christmas Tree
LEGEND, John
All Of Me
LENNON, John
Imagine
LEWIS, Jerry Lee
Great Balls Of Fire
LEWIS, Leona
LONGTHORNE, Joe
We Don't Cry Out Loud
LOVE AFFAIR
LULU
Boat That I Row, The / Man With The Golden Gun, The / Shout / Show Me / To Sir With Love
LYMON, Frankie & The TEENAGERS
Why Do Fools Fall In Love
M
MADNESS
MANCHESTER, Melissa
Don't Cry Out Loud
MANFRED MANN
Do Wah Diddy
MANILOW, Barry
Copacabana (At The Copa) / Can't Smile Without You / Could It Be Magic (Live At The O2)  / I Write The Songs / Love Me Tender / Somewhere In The Night
MARIE, Kelly
Feels Like I'm In Love
MARTHA & THE VANDELLAS (see REEVES, Martha & The Vandellas)
MARTIN, Dean
That's Amore
McGREGOR, Ewan
Come What May (& KIDMAN, Nicole)
McLACHLAN, Sarah
Angel
McLEAN, Don
American Pie / Vincent
MENDEZ, Shawn
Senorita (& CABELLO. Camila)
MENZEL, Idina
Let It Go
MERMAN, Ethel
There's No Business Like Show Business
MICHAEL, George
As (& BLIGE, Mary J) / Don't Let The Sun Go Down On Me / I Can't Make You Love Me
MILLS, Stephanie
Never Knew Love Like This Before
MONHEIT, Jane
Taking A Chance On Love
MONKEES
Daydream Believer / I'm A Believer
MONRO, Matt
If I Never Sing Another Song / Portrait Of My Love
MONROE, Marilyn (see also RUSSELL, Jane)
Diamonds Are A Girl's Best Friend / Some Like It Hot
MORRISON, Van
Brown Eyed Girl
N
NEWLEY, Anthony
Goes The Weasel
NEWTON-JOHN, Olivia
Have You Never Been Mellow / Hopelessly Devoted To You
NILSSON
Without You
O
OCEAN, Billy
Suddenly / When The Going Gets Tough
OOSTERHUIS, Trijntje
Look Of Love, The
OLIVEIRA, Aloysio
Aquarela Do Brasil
ORBISON, Roy
Oh Pretty Woman / You Got It
P
PARTON, Dolly (see also ROGERS, Kenny)
I Will Always Love You / Here You Come Again / Jolene / 9 To 5 / Why D'You Come In Here Lookin' Like That
PAVAROTTI, Luciano
PAYNE, Freda
PICKETT, Wilson
Land Of 1000 Dances
PINK
POLICE
Every Breath You Take
POSTMODERN JUKEBOX
All Of Me / Chandelier / Don't Stop Me Now / Greatest Love Of All / I'm Not The Only One / I Want It That Way / Imagine (Live) / Oops! I Did It Again
PRESLEY, Elvis
American Trilogy, An / Burning Love / If I Can Dream / It's Now Or Never / Surrender / Suspicious Minds / Viva Las Vegas
PRESTON, Johnny
Running Bear
PRINCE
Kiss / 1999
Q
QUEEN
Bohemian Rhapsody / Crazy Little Thing Called Love / Don't Stop Me Now / Killer Queen / Kind Of Magic, A / No One Like You (Only The Good Die Young) / Somebody To Love / These Are The Days Of Our Live / We Are The Champions / Who Wants To Live Forever
R
RAWLS, Lou
Natural Man, A
REAL THING, The
You To Me Are Everything
REDDING, Otis
Try A Little Tenderness
REDDY, Helen
Ain't No Way To Treat A Lady / I Am Woman / You & Me Against The World
REEVES, Martha & The VANDELLAS
Dancing In The Street / Heatwave / Jimmy Mack
REINHART, Haley
RICHARD, Cliff
We Don't Talk Anymore
RICHIE, Lionel
All Night Long (All Night) / Truly
RIGHTEOUS BROTHERS
You've Lost That Lovin' Feeling
RIVERA, Carlos
Malaguena
ROBSON & JEROME
I Believe
ROGERS, Kenny
Islands In The Stream (& PARTON, Dolly)
ROSE ROYCE
Car Wash
ROSS, Diana
Ain't No Mountain High Enough / Ain't No Mountain High Enough (album vs) / Chain Reaction / I Love You More Today Than Yesterday / I'm Still Waiting  / It's My Turn / Reach Out & Touch / Theme From Mahogany (Do You Know Where You're Going To) / Touch Me In The Morning / Why Do Fools Fall In Love
RUFUS
RUSSELL, Jane & MONROE, Marilyn
Two Little Girls From Little Rock
S
SALONGA, Lea
SANTANA
Game Of Love (& BRANCH, Michelle) / Smooth
SEDAKA, Neil
Breaking Up Is Hard To Do / Calendar Girl / Happy Birthday Sweet Sixteen / Laughter In The Rain / Next Door To An Angel / One Way Ticket (To The Blues) / Standing On The Inside
SEGER, Bob
SENSATIONAL ALEX HARVEY BAND
Delilah
SETTLE, Keala
SETZER ORCHESTRA, Brian
Americano
SHAKIRA
Objection (Tango)
SHAPIRO, Helen
Walkin' Back To Happiness
SHAW, Sandie
Puppet On A String
SHANNON, Del
Runaway
SHEERAN, Ed
Perfect
SIMON, Carly
Nobody Does It Better
SIMON & GARFUNKEL
Bridge Over Troubled Water
SINATRA, Frank
Almost Like Being In Love / Bad Bad Leroy Brown / Fly  Me To The Moon / Strangers In The Night / That's Life / Theme From New York New York / Way You Look Tonight, The / You Make Me Feel So Young
SINATRA, Nancy
These Boots Are Made For Walkin' / You Only Live Twice
SLADE
Merry Xmas Everybody
SMASH! CAST
Let Me Be Your Star
SMASH MOUTH
SMITH, Sam
SPRINGFIELD, Dusty
Piece Of My Heart / Son-Of-A-Preacher-Man / Spooky / Will You Still Love Me Tomorrow
SPRINGSTEEN, Bruce
STAFFORD, Jo
You Belong To Me
STATON, Candi
Young Hearts Run Free
STEELY DAN
STEPS
Tragedy
STEVENS, Shakin'
Merry Christmas Everyone
STEWART, Rod
Baby Jane / Have I Told You Lately / Hot Legs / I Don't Want To Talk About It / Sailing / Tonight's The Night
STONE, Joss
I Put A Spell On You / Son Of A Preacher Man
STREISAND, Barbra (see also SUMMER, Donna)
Guilty (& GIBB, Barry) / Second Hand Rose / Way We Were, The / Woman In Love / You Don't Bring Me Flowers (& DIAMOND, Neil)
SUMMER, Donna
Last Dance / No More Tears (Enough Is Enough) (& STREISAND, Barbra)
SUPREMES, The
Baby Love / You Can't Hurry Love
SURVIVOR
Eye Of The Tiger
SWIFT, Taylor
Shake It Off
T
TAKE THAT  
Back For Good / Could It Be Magic /(The) Greatest Day / Never Forget / Relight My Fire (ft. LULU) /
TASTE OF HONEY, A
TAYLOR, James
How Sweet It Is
TEMPTATIONS
Ain't Too Proud To Beg / Get Ready / My Girl / Treat Her Like A Lady
THREE TENORS, The
TRAMMPS
Disco Inferno
TRAVOLTA, John
Sandy
You're The One That I Want (& NEWTON-JOHN, Olivia)
TWAIN, Shania
Man! I Feel Like A Woman / That Don't Impress Me Much / You're Still The One
TURNER, Ike & Tina
River Deep Mountain High
TURNER, Tina
(The) Best / Disco Inferno / GoldenEye / Help! / Let's Stay Together / Private Dancer /
TWAIN, Shania
Man! I Feel Like A Woman / You're Still The One
TYLER, Bonnie
Holding Out For A Hero / Let's Stay Together / What's Love Got To Do With It
U
UB40
(I Can't Help) Falling In Love With You
URBAN, Keith
Days Go By / Tonight I Wanna Cry
V
VALLI, Frankie (see also FOUR SEASONS, JERSEY BOYS)
Grease
VANDROSS, Luther
Any Love / Dance With My Father / House Is Not A Home, A / Never Too Much
VANESSA-MAE
Contradanza
VELVELETTES
Needle In A Haystack
W
WARWICK, Dionne
Don't Make Me Over / Trains & Boats & Planes
WET WET WET
WILD CHERRY
WILLIAMS, Andy
Music To Watch Girls By
WILLIAMS, Deniece
Let's Hear It For The Boy
WILLIAMS, Robbie
Angels / Let Me Entertain You / Feel / Let's Face The Music & Dance / Puttin' On The Ritz
WINEHOUSE, Amy
Back To Black / Love's A Losing Game / Me & Mr Jones / Rehab / Tears Dry On Their Own / Valerie (& RONSON, Mark) / Will You Still Love Me Tomorrow / Will You Still Love Me Tomorrow (Lioness vs) / You Know I'm No Good
WIZZARD
I Wish It Could Be Christmas Everyday
WOMACK, Lee Ann
I Hope You Dance
WONDER, Stevie
Do I Do / For Once In My Life / I Just Called To Say I Love You / I Wish / Knocks Me Off My Feet / Overjoyed / Signed Sealed Delivered (I'm Yours) / Sir Duke / Superstition / You Are The Sunshine Of My Life
go-charts musical arrangements / band charts for cruise ship orchestra / band arrangements / partitions www.potster.com"