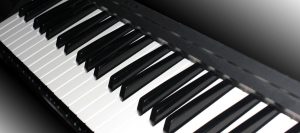 Carpenters go-charts band charts.
The Carpenters were a hugely successful musical brother-sister duo from the 1970s. Karen Carpenter's voice  is one of the most iconic of the decade and the duo created some of the best pop ballads of all time. She was also an excellent drummer and percussionist! Sadly her life ended way too soon with heart failure caused by her struggles with anorexia. She remains a true musical legend. Now 76, her brother Richard Carpenter's legacy as arranger, pianist, and producer will also remain intact forever.
In go-charts catalogue of band charts we have reproduced some of the Carpenters' most famous songs musical arrangement form which has been a labour of love. We design our charts to be  perfect for use with ships' orchestra, with added horn arrangement recreating lush arrangements. Often our horn arrangements cover the backing vocals on the recording.
Go-charts charts are currently being played on cruise ships all around the world. They are appreciated by both the artistes who buy them and the musicians who play them. See our endorsements page to read comments from satisfied customers.
Go-charts sell only fully-licensed arrangements. You can check out our band parts by clicking below. Links to youtube.com will allow listening to the Carpenters charts in our catalogue and many others.